Easter Lily and Spring Flowers Sale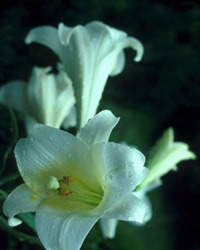 Every year, we present to you beautiful Easter lilies and spring flowers to celebrate the spirit of Easter and the onset of spring.
These colorful, fragrant flowers add a distinctive touch to any environment and make excellent gifts as well.
By sharing a vibrant flower with people who are dear to you, you will also help some very special children and adults who are coping with the challenges of hemophilia or a related inherited bleeding disorder.
» Download our Order Form here
or Place your order online!
Through the generous financial support of individuals and companies, KHF is able to make a positive difference in the lives of individuals and families affected by hemophilia or related inherited bleeding disorders. Consider making a Paypal donation today!