C.A.R.E.S. Scholarship
Cultural and Recreational Enrichment Scholarship Program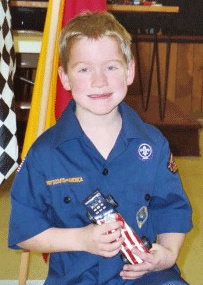 The C.A.R.E.S. Program was established in cooperation with Cathy Cieslak from Louisville, Kentucky who provided the initial funding for this program. Cathy, whose son has hemophilia and who is actively involved in swimming, baseball, bowling, and chess and the Kentucky Hemophilia Foundation realize the importance of children's involvement in cultural and recreational activities for the development of self-esteem and physical well-being, especially when growing up with a chronic disorder. This scholarship program will help offer an opportunity to children to explore their talents, dreams, and abilities. C.A.R.E.S. scholarship awards are intended as start-up funding for cultural and recreational activities. Awards will be made based on availability of funds. We thank Cathy for caring and for working with us to develop this important program.
For additional information and an application form, contact us at the KHF Office.
[
−
]
Frequently Asked Questions
What types of activities are awards made for?
Scholarship awards are made for
cultural and recreational activities (e.g. music and art lessons and
non-contact sports such as but not limited to swimming, bowling, and tennis. Will pay for supplies only (such as instrument rental) if child is enrolled in school program.
Who is eligible to apply?
Children with hemophilia, up to age 15
How do I apply?
Complete application form and send to KHF, 982 Eastern Parkway, Louisville, KY 40217.
When can I apply?
You may apply anytime. Applications are reviewed quarterly.
How are awards made?
Awards are made on a first come, first serve basis. Application form must be completed. Eligibility guidelines must be met. Awards are not based on financial need.
What is the size of the scholarship award?
Limit per award is $150.00.
What is the payment process?
Payments will be made to vendors only.
Can I receive more than one award?
Only if activity is completed in its entirety, will the child be eligible for another scholarship award.
Whom to contact?
For an application form or if you have questions, contact us at the KHF office.
Post-Secondary Education Scholarships
Up to four $500 scholarship awards are made per year to 1) individuals with hemophilia or a similar inherited bleeding disorder or 2) their immediate family members.
The scholarship can be used for tuition, room and board, and related expenses associated with post-secondary education at a college or trade/vocational school.
Two awards honor the memory of Herb Schlaughenhoupt, Jr., one of the founders of the Kentucky Hemophilia Foundation, the third award honors the memory of Terry D. Turner, who was Chair of the Hemophilia Advisory Committee, and the fourth award honors the memory of Betty Meadors Mattingly, a longtime supporter and volunteer of KHF.
Applicant must be a resident of Kentucky (regardless of where applicant attends school) and/or receive treatment for his/her bleeding disorder in Kentucky.
Application deadlines are January 15 and July 15 of each year. For additional requirements, guidelines and application form, contact us at the KHF Office.
Through the generous financial support of individuals and companies, KHF is able to make a positive difference in the lives of individuals and families affected by hemophilia or related inherited bleeding disorders. Consider making a Paypal donation today!