Board of Directors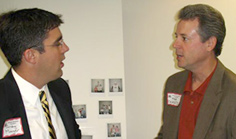 Directors, non-consumers and consumers are elected to serve three-year terms representing specific occupational clusters. The board meets every other month.
We greatly appreciate the time, commitment, and efforts many dedicated individuals devote to us throughout the year. If you would like to volunteer or want more information about our volunteer opportunities, just Contact us!
Through the generous financial support of individuals and companies, KHF is able to make a positive difference in the lives of individuals and families affected by hemophilia or related inherited bleeding disorders. Consider making a Paypal donation today!