Vegasville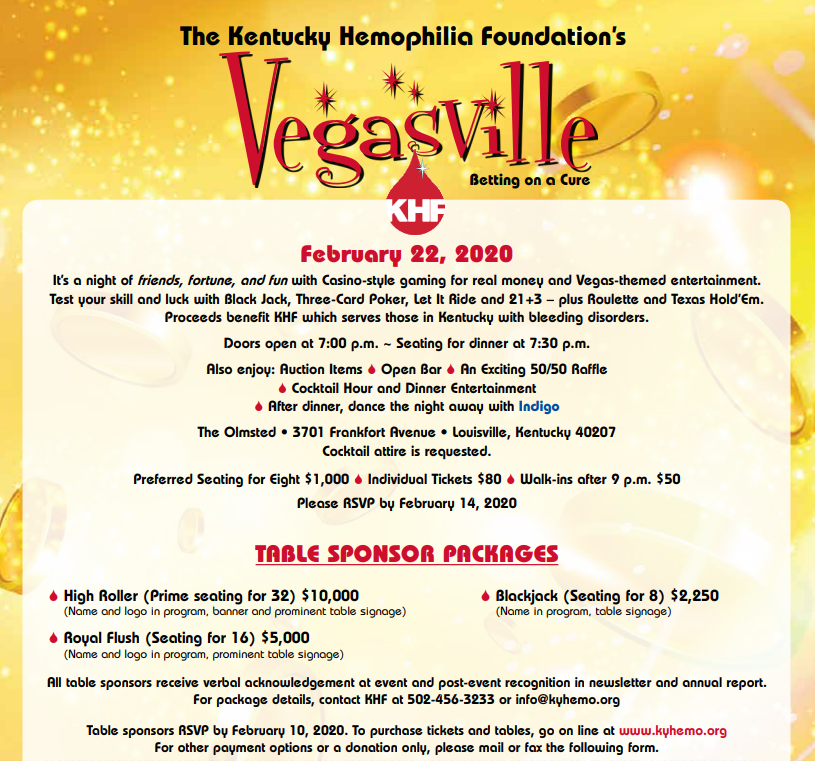 Listen up Louisville fans!
* If you cannot attend this year, but would still like to make a contribution, please click the donation button below.
Through the generous financial support of individuals and companies, KHF is able to make a positive difference in the lives of individuals and families affected by hemophilia or related inherited bleeding disorders. Consider making a Paypal donation today!